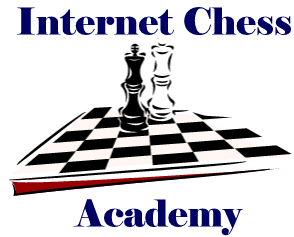 ---
---
---
---
---
Chess Strategy, Chess Lessons, Chess Instruction, Chess Tips, Chess Strategies!
---
My name is Gabriel Schwartzman, I am an International Chess Grandmaster, and it is my pleasure to welcome you to my Chess Instruction and Training site!
If you would like to improve your chess tactics, hone your chess strategy, discover some new chess tips, solve a whole lot of chess puzzles, or just enjoy chess lessons, well then you have come the right place!
This site was founded in 1996 with the creation of the Internet Chess Academy, the world's first interactive chess instruction center. Its purpose is very simple: help those who are looking for chess strategies, chess tips, tactics, and overall improvement in their playing skills. Remember, chess is ultimately a strategy game so training does help! Every chess lesson you will see here as a member should be able to contribute at least a little bit to your game.
To find out everything a membership here has to offer, please take the tour. It comes with some free goodies, so give it a try!
Here is a brief summary of what you will find on my site:
Chess Puzzles and Problems- over 160 positions you can analyze and attempt to solve
Chess Lessons - over 160 chess lessons which show you not just the right solutions to the puzzles and problems, but the correct way of finding those solutions
Chess Tactics - As far as I am concerned, combinations and sacrifices are the reasons we all love this game!
Chess Strategy - Besides the tactics we all enjoy, you will find a lot of focus on strategy and positional play
Chess Tips - peppered throughout the lessons are many tips you can immediately use in your own games
Please take a moment to research more in depth what my site has to offer by taking the tour. Part of the tour are three sample chess lessons. Please study them carefully to get an idea of the style of the other 160 lessons members have access to. And regardless whether you decide to join or not, thanks for stopping by!

TotalChess.com™ and Internet Chess Academy™ are trademarks of Caissa International Corporation. Copyright © 1996-2010 Gabriel Schwartzman. All rights reserved.